Montelago Nature Estates by LandCo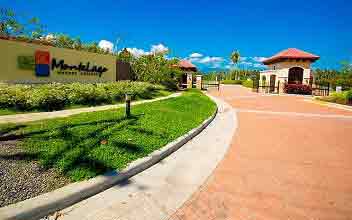 Project Type : Lot Only
Listing Type : Ready For Occupancy
Units : Lot Only
Price: ₱ 1,445,928 & Up
Address : Barangay Sta. Elena,
Location : San Pablo , Laguna PH Montelago Nature Estates LandCo Montelago Nature Estates Montelago Nature Estates LandCo Montelago Nature Estates San Pablo
https://montelagonatureestates.buylandco.com
An exclusive community amidst the terrific scene of dazzling three mountains on its horizon, meet The MonteLago Nature Estates San Pablo City Laguna.
Lying close to the Sierra Madre mountain ranges in this part of the Southern Tagalog region, the MonteLago has for its majestic neighbors Mt. Banahaw, Mt. Cristobal, and Mt. Makiling which surround this stylish enclave dressed up in California- Mediterranean-inspired architecture. The City of San Pablo is also known as the "City of the 7 Lakes". Set in a 35-hectare of sloping terrain, the distinct ambiance of MonteLago is injected with a brilliant landscape and creative rendition of a wonderful sculpture of nature. Built on the legacy of the Escudero estates, this LandCo-led residential development of a lot only package in San Pablo City will introduce a new lifestyle that promises to upgrade community living this side of Laguna to a whole new level. Although secluded from the buzz and pollution of the city, the LandCo MonteLago Nature Estates is near from the conveniences and modernity of life.
The MonteLago Nature Estates is promoting friendship and camaraderie among neighbors that will surely fill this quiet and peaceful haven south of Manila. The more relaxed and refreshing ambiance is a great experience to enhance friendly union among residents. The estate is primarily located along the San Pablo-Dolores Road, Brgy. Sta. Elena, San Pablo City, Laguna. The project offers a wide array of resort-inspired amenities that will certainly encourage homeowners for a more relaxing mood and nurture close ties with each other. Such amenities includes adult and kiddie swimming pools with sunken deck, a pool deck, a clubhouse, children's play area, badminton court, basketball court, pocket parks and gardens, landscaped retail areas, garden lawn, a landscaped grand entrance gate with guardhouse, 24/7 security, perimeter fence, and so much more.
The LandCo MonteLago Nature Estates Laguna is truly amazing. LandCo and the Escudero Estate make this serene community a lasting gift to the hardworking Filipinos who want the finest tradition, culture, and reputation the company and the estate had imbibed trough the years using pure and natural wonders as the essence of their developments. This paradise of an enclave does not come short of the basic essentials of life, in fact, several establishments, recreation and leisure centers, and other major destinations are located near the site. The San Pablo Academy, Canossa College San Pablo, San Pablo Colleges, The Learners Academy, Laguna College, Capellan Institute of Technology, Laguna State Polytechnic College, and the STI College San Pablo are all near the project. SM City San Pablo and the Villa Escudero Plantation and Resort are also in close proximity from the site. There are also various hospitals near the estate, such as Peter Paul Medical Center of Candelaria, Inc., the Community Hospital and Medical Center San Pablo City, Immaculate Conception Hospital, Capino Medical Clinic, Saints Francis and Paul General Hospital, Liwag Medical Hospital Tiaong, and SPC General Hospital, among others.
LandCo, Montelago Nature Estates, Lot Only for Sale in San Pablo City, Philippines. For price list, model house, floor plans, payment terms, CHAT LIVE with an agent 24x7. If you're looking to find LandCo, Montelago Nature Estates for Sale, then check here first. We have full details of LandCo, Montelago Nature Estates for Sale updated regularly. Everything you need to know about LandCo, Montelago Nature Estates Lot Only buying process, broken down into stages. Includes selecting a unit, choosing a payment plan and buying your dream home at the right price.
Popular Links
Montelago Nature Estates
Montelago Nature Estates Location
Montelago Nature Estates For Rental Units
Montelago Nature Estates Resale Units
Montelago Nature Estates Pre-Selling Units
Montelago Nature Estates Showroom
Montelago Nature Estates Amenities
Montelago Nature Estates Price
Montelago Nature Estates Contact
Available Units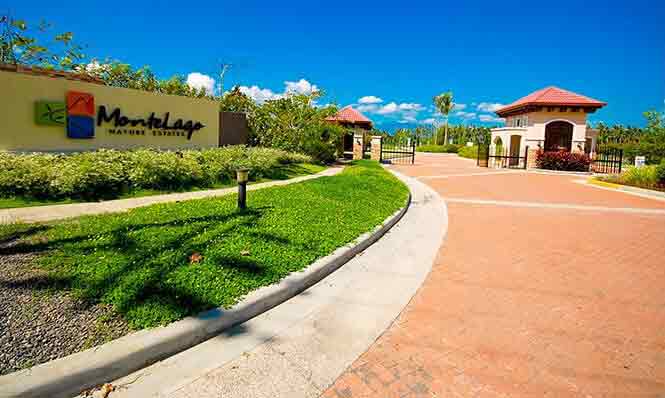 Barangay Sta. Elena,

,

San Pablo

,

Laguna
Montelago Nature Estates Price List
Unit Name
Price (₱)
Location