Hacienda Escudero by LandCo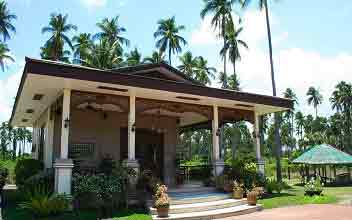 Project Type : Lot Only
Listing Type : Ready For Occupancy
Units : Lot Only
Price: ₱ 3,892,000 & Up
Address : Barangay Bulakin, Tiaong, Quezon
Location : Tiaong , Quezon PH Hacienda Escudero LandCo Hacienda Escudero Hacienda Escudero LandCo Hacienda Escudero Tiaong
https://haciendaescudero.buylandco.com/
Set against the majestic mountains of Mt. Banahaw, Mt. Cristobal, and Mt. Makiling as its backdrop, The Hacienda Escudero Tiaong Quezon is filled with memories and rich cultural heritage that defines Tiaong, a fast growing town in Quezon province that is only 96km southeast of Manila.
This vast residential lot only development in Tiaong covers 180-hectare of rolling terrain surrounded by half-a-century-year-old coconut trees amid the wonders of nature and a village called Villa Escudero Plantations and Resorts. Developed and built by LandCo, in partnership with the Escudero family of Quezon province, the Hacienda Escudero is dressed up with legendary Filipino architecture and warm hospitality. With Villa Escudero on its side, homeowners are treated with a sumptuous meal under a waterfall on a special arrangement and experience a distinct lifestyle of ultimate adventure in a native setting within a short notice. The Villa also offers kayak rides on its natural lakes, nature trekking, fishing, walks in the hillside, and a great trip in a "caratela" (a carabao-drawn carriage) around the plantation.
The Hacienda Escudero Quezon is built in modernity amidst an old-world charm. It is part of an ancestral land developed as a coconut plantation in the beginning of the 1900s by the Escudero family from Quezon (formerly Tayabas). The project is specifically located along Km 91, Maharlika Highway (Pan-Philippine Highway), Brgy. Bulakin, Tiaong, Quezon Province. The town of Tiaong is the gateway to the rest of the province's other historic towns and cities and the entry point to the Bicol Region. The Hacienda lies near Tiaong's boundary with San Pablo City, Laguna. The Villa Escudero covers 800 hectares of mostly coconut plantation and shared boundaries with Tiaong, San Pablo City, and Dolores, Quezon. Hacienda Escudero takes its residents back to a more meaningful way of life, but quite simple and more relaxed. The residential development merges Filipino culture in every facet of living while allowing all the present-day amenities and facilities needed to ensure a laidback lifestyle.
The LandCo Hacienda Escudero is a lot only residential development in Tiaong offering prime lot cuts mostly enclosed by the rivers Bulakin and Labasin, two major tributaries in the town that supply water to Villa Escudero's famed waterfalls. The Hacienda Escudero offers plantation lots and lakeside lots that are all ready for building a grand house of your own or as a garden or farm lot where you could pursue your hobby and live close to nature. The site is easily accessible from Manila via SLEX, passing through Alabang and exits in Calamba (Turbina), straight through Sto. Tomas, Batangas and San Pablo City via the Maharlika Highway. The site's entrance gate is just 20 meters from the welcome arch of the San Pablo- Tiaong boundary. While the town of Candelaria, another progressive town in Quezon, is next to Tiaong. From Manila to the Hacienda, the trip usually takes less than 2 hours.
LandCo, Hacienda Escudero, House & Lot for Sale in Tiaong, Quezon, Philippines. For price list, model house, floor plans, payment terms, CHAT LIVE with an agent 24x7. If you're looking to find LandCo, Hacienda Escudero for Sale, then check here first. We have full details of LandCo, Hacienda Escudero for Sale updated regularly. Everything you need to know about LandCo, Hacienda Escudero House & Lot buying process, broken down into stages. Includes selecting a unit, choosing a payment plan and buying your dream home at the right price.

Popular Links
Hacienda Escudero
Hacienda Escudero Location
Hacienda Escudero For Rental Units
Hacienda Escudero Resale Units
Hacienda Escudero Pre-Selling Units
Hacienda Escudero Showroom
Hacienda Escudero Amenities
Hacienda Escudero Price
Hacienda Escudero Contact
Available Units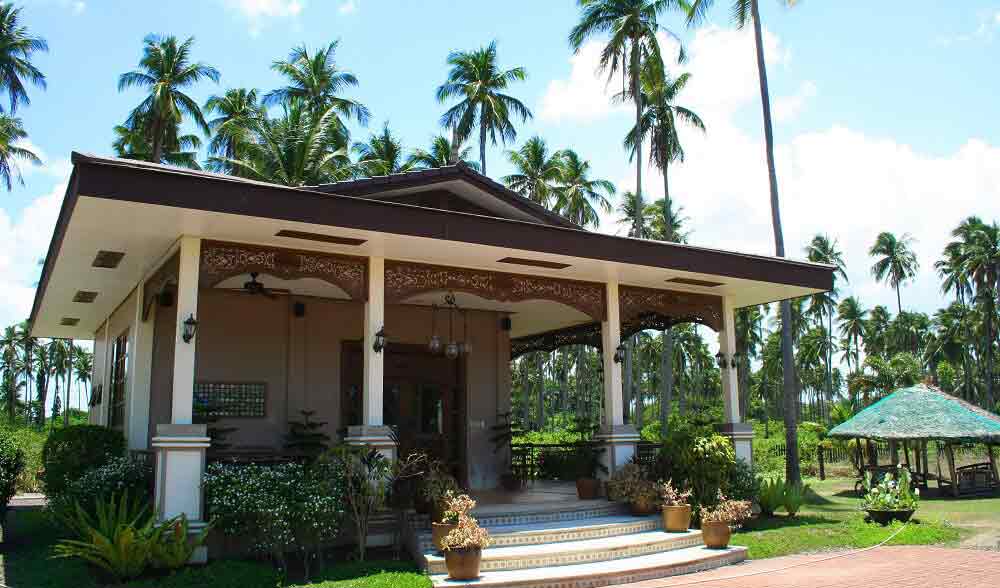 Barangay Bulakin, Tiaong, Quezon

,

Brgy Bulakin in Tiaong

,

Quezon
Hacienda Escudero Price List
Unit Name
Price (₱)
Location
Brgy Bulakin in Tiaong , Quezon